2019 Bremwood Thanksgiving Dinner and Bingo – great turnout of AAUW members and Bremwood students – all in residence got to participate this year!  Lots of fun prizes thanks to our members!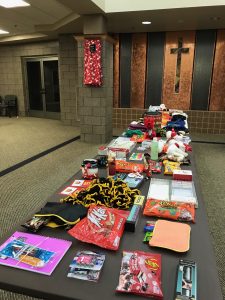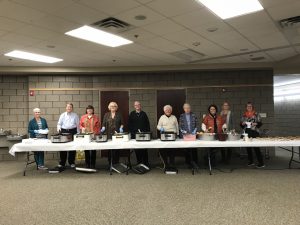 November 2017 – AAUW serves early Thanksgiving dinner to students at Bremwood, LSI's Residential Treatment Center in Waverly.  This has become an annual tradition, followed by several rousing rounds of Bingo!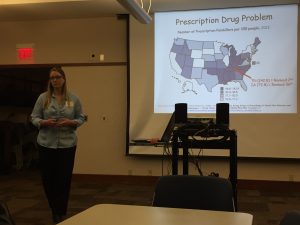 April 20, 2017 – Thanks to Dr. Lori Sheeler, Wartburg – for her program on drug-dependent newborns and the brand new Public Health major at Wartburg.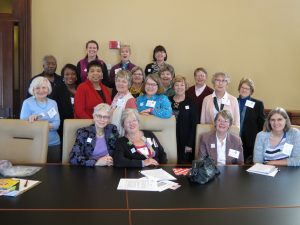 Feb. 22, 2017 – Ann Henninger and Kim Folkers attended AAUW Iowa Lobby Day at the Iowa State Capitol.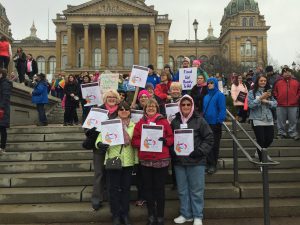 Jan. 21, 2017 – Great to march in Des Moines with fellow Waverly AAUW members!!