Monthly Programs for AAUW  2020-2021
Educating to Empower: Mission-Centered Programming
We will be meeting by Zoom for the foreseeable future.
6:30 p.m. Social Time on Zoom; 6:45 p.m. Meeting; 7:00 p.m. Program
Join Zoom Meeting by clicking link below:
https://wartburg.zoom.us/j/93316139396
Meeting ID: 933 1613 9396
***Note:  It's important to check this site to confirm each month's program details.  This site is updated regularly to reflect changes in program, location, and time that have been made since our initial schedule was published in September.
Contact Kim Folkers, kimberly.folkers@wartburg.edu; 319-231-1983 for more info.
AAUW Program Page Archives (prior to 2020-2021)
Thurs., April 15, 2021 –

Ethics, Sex, and Consent on Campus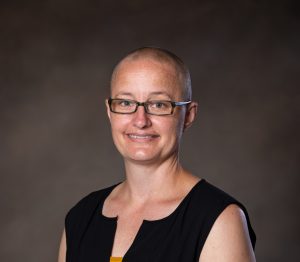 Dr. Abbylynn Helgevold, Wartburg College; 6:30 p.m. Social Hour; 6:45 p.m.; Business meeting; 7:00 p.m. program. (Zoom)
Dr. Abbylynn Helgevold, ethics, philosophy and religion professor, has been appointed the Board of Regents Distinguished Professorship in Ethics. A public event to recognize Helgevold will be deferred until the campus community can gather in accordance with COVID-19 safety guidelines. Click here to read more about her and the history of the chair, which was established in 1989.
Thurs., May 20, 2021 –

Poverty, Race and Gender in the Digital Economy
Chris Knudson, Director of Marketing and Communications, Wartburg College;
6:30 p.m. Social Hour; 6:45 p.m.; Business meeting; 7:00 p.m. program. (Zoom)
************************************************
Sept. 17, 2020 6:30 p.m. – social time on Zoom; 7:00 p.m. program starts.  
Program:  Carletta Knox-Seymour, AAUW Iowa President  – The Year Ahead for AAUW 
Carletta Knox-Seymour (Cedar Rapids), Carletta earned a BA in Communication/Print Journalism with a minor in African American Studies. She is founder and owner of D.I.G.N.I.T.Y. Life Skills, LLC, which trains disenfranchised African-American women soft skills for gainful employment. Carletta has also worked as a communications manager and fund developer for different organizations. She has served two terms as AAUW branch president for Cedar Rapids and one term as state diversity director. Carletta has been involved in her community, serving as a city planning commissioner for Cedar Rapids, state president for Iowans for Gun Safety, and a myriad of boards which serve people in need. She also has been a guest columnist for the Cedar Rapids Gazette and a guest panelist on the River to River radio program.
Thurs., Oct. 15, 2020 6:30 p.m.-8:00 p.m.: The Experience of Women Running for Political Office –
-Carissa Froyum – candidate for Iowa House District 63
(https://www.froyumforhouse.com/)
-Pam Egli – candidate for Iowa Senate District 32
(https://www.pamegliforsenate.com/)
Related NPR article: How Gender Shapes Presidential Debates: https://www.npr.org/2020/10/03/919093731/how-gender-shapes-presidential-debates-including-between-two-men
Nov. 19, 2020: Diversity at Wartburg – Krystal Madlock – Director of Multicultural Student Services, Wartburg College
Jan. 21, 2021: Toshia Burrell – EMBRACE: Celebrating Diversity in the Cedar Valley – Zoom Meeting
6:30 p.m. Social Hour; 6:45 p.m. Business meeting; 7:00 p.m. program. 
Recognized as one of the "20 Under 40" in the Cedar Valley for 2020!
https://www.linkedin.com/in/la-toshia-burrell-98ba994b/
https://www.facebook.com/EMBRACECelebratingDiversity
From Embrace's Facebook post Jan. 2, 2021:
Embracing Equity Challenge Day #1
https://www.youtube.com/watch?v=2g88Ju6nkcg – great prep for our AAUW meeting!
"I shared this once on our page- but find it's so important to acknowledge all different meanings of inclusion in real life examples- in a simple and powerful way. This video addresses many layers of inclusive areas to be mindful of and is a great way to showcase representation and diversity that everyone can relate to." – Toshia Burrell
Video Reflection – What stands out to you the most? What is your take-away?
Women of Color and Impact of Pandemic (NY Times 1/14/21)
February 18, 2021 – Insights on Immunology and the Physiology of Vaccines –

 a timely presentation!

–
Dr. Ann Henninger Trax. 6:30 p.m. Social Hour; 6:45 p.m.; Business meeting; 7:00 p.m. program. (Zoom)
AAUW meeting follow-up details Feb. 2021– follow-up resources from Feb. 18 meeting – emailed to members 2/19/21
March 18, 2021 –

Reflecting on the Strangest Election in the History of the U.S. and Its Implications for the Future (2020) –
(This is also our Shape the Future membership event – any new members can join for 1/2 price = $32 for 15-month membership March 2021-June 30, 2022 – checks must be sent to Sharon Abram following our meeting – 1207 – 18th Ave. SE, Waverly, IA 50677)
6:30 p.m. Social Hour; 6:45 p.m.; Business meeting; 7:00 p.m. program. (Zoom)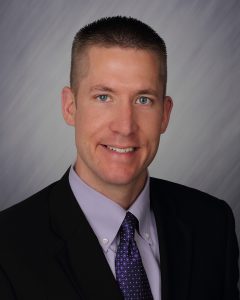 Dr. Chris Larimer is Professor of Political Science at the University of Northern Iowa.  He is the solo author of the book, Gubernatorial Stability in Iowa: A Stranglehold on Power, as well as the co-author of two other books, The Public Policy Theory Primer and The Public Administration Theory Primer.  He is best known for his research on social pressure and voter turnout which has been discussed in several media outlets, including the New York Times, Washington Post, PBS NewsHour, and The Atlantic. Chris also provides regular commentary to several media outlets, including Iowa Public Radio and KWWL Television News.